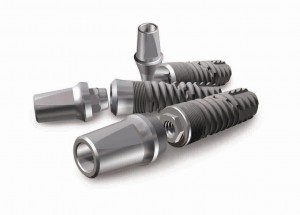 If you are concerned with tooth problems, such as missing tooth, pain, sores or any other problem, it is highly likely that the dental professionals will recommend dental implants to resolve the same. Dental implants in Sydney are a revolutionary treatment that's proven to be an effective solution, as it will put an end to most tooth problems. It might be hard to find the right person who can offer the best treatment for you, but it's not impossible. If you are about to get dental implants, read these steps before you proceed.
1. Always Look For Certification:
Can you trust a company without a proper certification? Absolutely not! This is why it is imperative that you choose a dentist who has the right certification. Someone with a proper certification is always trustworthy. Therefore always make sure that you verify the authenticity of the Sydney dental implants professional, seeing to that they have an authorised licence to offer the service.
Along with the right certification, see if they have the training documents as well. This explains if the dentist has enough experience in performing the procedure. Find out why in the next point.
2. Experience is Valuable:
Certification won't suffice to deal with the dentist for dental implant procedure.  Experience is equally important. Regardless of the treatment cost, experience of a dentist is invaluable. A dentist with sufficient experience can reduce errors and improve the chances of a successful procedure. Simply put, experienced dental professionals will make sure that the success rate of the dental implants procedure will exceed your expectations.
3. Check Previous Patient Record:
If you want to make sure that the dentist offers superior treatments as promised, check out their past patient records. By doing so, you can analyse if you have come to the right place. Experience of past patients can help you determine if the professional can serve you as intended. The more patients they served, the more will be their experience.
4. Check for Patient Reviews:
Patients give out unbiased opinion through reviews, talking about the experience they have received. Getting good patient reviews will directly reflect the reputation of a professional. Moreover, good customer reviews will be obtained by offering a service that exceeds customer expectations. So, go through the patient reviews carefully and see how the dental implant procedure offered by the dentist has really impacted them.
Apart from the points mentioned above, start your own research in your area by visiting the clinic in person and seeing how reliable the service is. See if the dentist is willing to answer all your questions and clarify any queries that you have without hesitation. Shortlist the ones you have considered and find the ideal professional who strikes a perfect balance between dental implants cost in Sydney and quality.