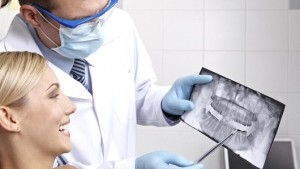 Obtaining tooth implants is a great solution to replace missing teeth. But the best tooth implants can be found only from a recognised dentist, so to make sure that you're dealing with one, shoot these questions before availing their treatment.
1. What are your Qualifications
It is very important to make a research on the best dentists in your area before choosing one. You will want to see that the dentist had undergone extensive training in dental implant treatment and also on dental restorative procedures to give out the best results.
2. What Should I Expect
Knowing in advance what you can expect from the procedure offers you a peace of mind and makes the process much easier for you. Dentist will provide you information as to what will happen when the implants are placed.
3. What is the Success Rate of Implants?
You must make sure that the dental implants you avail must stay for as long as possible. Hence ask your dentist about the average success rate on implants and that you're a good candidate for the procedure.
4. How long will the procedure take to complete?
The dentist should be able to provide you with an estimate as to how long will the surgery take to complete and what will be the estimated recovery period. They will also provide aftercare tips for proper maintenance of dental implants and when you can return to your routine activities.
Tooth implants become a worthwhile option only when you obtain them from the most reliable dentists. Make good research and have these questions in mind when you interview them in the process.