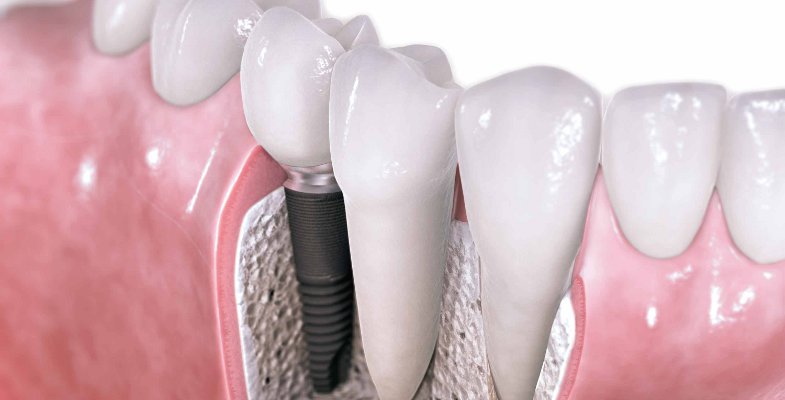 Dental implants are metal posts that replace tooth roots, when inserted into the jawbone forms the perfect base for the placement of artificial teeth. There are various advantages in having tooth implants at Sydney. It is more durable and stable than other alternate options and it looks very natural. Thus, it makes you to eat and smile with confidence. It is also easy to use as you don't have to remove and clean them regularly. Above all, it improves your oral health and this makes spending on dental implants in Sydney a worthwhile investment. However, dental implants are not suitable for everyone. In Sydney, Dental implants have a success rate of about 98%. But it depends on the candidacy of the patients. Therefore, dental implant procedures are performed only on the right candidates.
To determine if you are a suitable candidate for a dental implant surgery, your dentist would undergo the following,
Thorough inspection of your mouth and teeth
Evaluation of your medical and oral history records
Examining the results of x-rays and CT scans of your jaw to study your bone structure and find the health, height and thickness of the bone. The areas surrounding the missing teeth are given special attention.
The features of a good candidate
The patients must have an adequate bone structure to support the inserted implants. If your jawbone is not strong enough for that, then the implants would fail as they cannot survive the forces exerted while chewing without proper assistance. Children are not qualified for dental implants because their jawbone would have been properly developed by then. If there is lack of bone support in adults, then they are advised to have bone grafts for strengthening their jawbone or to have mini implants.
Dental implants require a surgical procedure. So the candidates are required to have a good overall health. Patients with undesirable habits such as smoking, drinking and chewing tobacco have poor oral health, which directly impacts the healing process of the implant. Thus, they have less success rate.
The candidates must be free of any gum-disease. It is often the primary reason for tooth loss. Before getting dental implants, patients with gum-disease are asked to go through a periodontal treatment to control the situation.
The patients must not be diagnosed with uncontrolled diabetes or autoimmune disorders. These conditions can affect the healing ability of the patients.
Patients shouldn't be consuming medicines like steroids that can suppress the immune system.
They should be ready to commit themselves to take good care of their oral health.
Even if you are not an implant candidate, your dentist can come up with a plan that suits your needs and preferences.