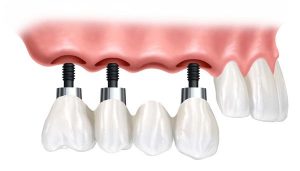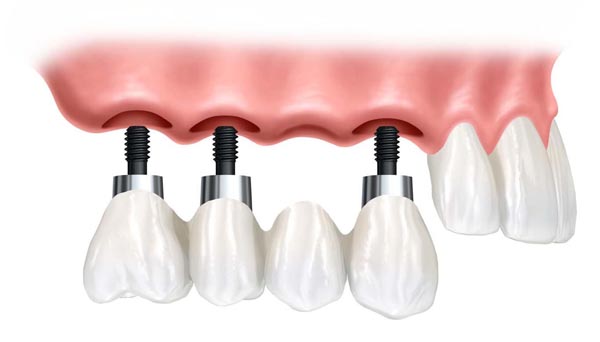 A survey on mini dental implants Sydney shows that the failure rate very less when compared with the conventional dental implants Sydney. All new technologies are being developed to help us to live with the pace of the world thus technologies in the dentistry are also not an exception. Here is the good news, "the mini dental implants", which is an alternate solution for the missing teeth instead of the conventional dental implants.
Why Mini Dental Implants?
The mini dental implants are generally preferred using in the narrow space and in some specific cases. Being small in size doesn't mean it is not worthy, but it has more benefits than a conventional implant.
What Are The Criteria For Undergoing Mini Dental Implants?
The following are the condition on which a person can undergo mini dental implants.
Smaller teeth
Front teeth replacement
Premolar replacement
Teeth located in narrow space
Lost most of the jaw bones
What Is The Size Of A Mini Dental Implant?
The size ranges from 1.8mm to 3mm approximately, roughly equals to the diameter of a toothpick.
Mini Dental Implant vs. Conventional Dental Implants
Conventional Dental Implants
Traditional implants have two parts the screw that is placed inside the jaw bone and the thread that holds the denture is placed. The screw is more than 3mm in diameter.
The mini dental implants come in one piece along with the screw that has a diameter of less than 3mm. These are cheap dental implants when compared with the conventional one.
What Are The Factors That Affect The Durability Of Mini Dental Implants?
Generally the mini dental implants lasts longer if properly maintained. The following are the factors that affect the longevity of the mini dental implants.
Bone diseases like Osteoporosis
Consuming alcohol
Smoking
Improper oral health
Benefits of Having the Mini Dental Implants
Painless procedure
Less time consumption
Simple procedure
No bone grafting required
Prevents facial collapse
No complex flap surgery required
What Are The Steps To Be Followed After The Mini Dental Implants Procedure?
You will be given some pain killers to tolerate the pain that exits after the procedure, but that pain is a normal symptom. Avoid hard foods and consume in small bites only soft or liquid foods. You can self-clean the mini implants by removing the denture regularly. Clean the area where the implant has been placed and also clean the O-ring with the prescribed toothpaste and mouth wash.
Use the denture brush to clean the denture. Rinse your mouth periodically with the mouth wash prescribed, as it prevents the invasion of the bacteria and maintains your oral hygiene. Do the cleaning after every meal and before your bed. Make it a habit as the above said steps will give your mini implant a longer life.
Thus choose the mini dental implants if you have small teeth and need an affordable dental implant.