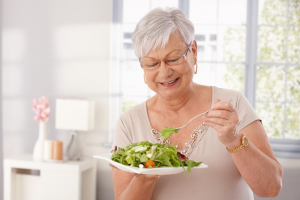 What do I eat after my dental implants surgery? , is a common question asked by many people. Once you've scheduled an appointment for your surgery, you should be aware of what to eat after the tooth surgery. Not only medicines help in the fast recovery of your oral health but also following a nutritious diet plays a great part in it. So it is important to follow the diet till you are recovered, and it helps in healing your pain and wound quickly.  Continue reading to know the diet you have to follow after your dental implant surgery.
Nutrition Overview after Dental Implants Surgery
Because of a few side effects from the implant surgery such as sensitivity, you will only be able to eat soft foods, like puddings and soups.  So add a variety into your diet to get good nutrition.
Soups
Smoothies & Drinks
Soft Savouries
Dessert
Soups
The soups you need to consume, after your dental implants surgery are tomato soup, lentil and rice soup, asparagus soup, tortilla soup, minestrone puree, sweet potato & coconut soup, vegetable stock, chicken stock, cauliflower and roasted garlic soup . Consuming these soups regularly makes you healthy and reduces the sensitivity of the tooth.
 Smoothies & Drinks
It is important to maintain your dental diet of soft nutritious foods after your dental surgery. In that case, smoothies and cool drinks play a major role .The list of smoothies and drinks are…
Mango Smoothie
Strawberry Banana Smoothie
Spinach and Avocado Smoothie
Breakfast Smoothie
Turmeric Latte
Strawberry Cucumber Smoothie
Chocolate Almond Butter Banana Smoothie
Fresh Almond Milk
These drinks will increase your nutritious level and help you in healing process. These won't allow you to think that you are in diet control.
Soft Savouries
After having dental implants, it's important to eat foods that make your surgical teeth feel comfortable. Here is a list of some of the soft foods you can add to your diet after the dental surgery!
Simple Pasta with Parmesan Cheese
Simple Pasta with Tomato Sauce
Zucchini Frittata
Miso-Glazed Black Cod
Fish in Parchment with Fresh Herbs
Spinach Risotto
Cauliflower Mashed Potatoes
It's okay to eat these foods after your surgery but rinse your mouth regularly after eating to keep the surgical area clean. That makes your implant strong and heals your wound as soon as possible.
Dessert
The only dessert you can eat after your dental surgery is "Banana Ice Cream" because it doesn't have any artificial sweetener but add raw honey instead. .
Cost of dental implants
When it comes to the cost of dental implants, the cost may vary depending on the dentist you choose and the complexity of the problem! The list of dental implants cost are given below:
Straight forward single dental implant: $2850 – $6500
A more complicated single dental implant: $4000 – $11500
Cost of 'All-on-4' dental implants: $15000 – $30000
Choose your best and cheapest dental implants cost dentist and get more instruction to follow.