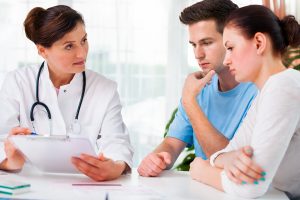 Every one of us loves our charm and smile. We always want to look at our best and attractive. Teeth are one of the important features we are gifted with that helps to flaunt our smile. Without teeth, our facial structures will appear sunken and much older than we are. Missing at least one of those pearly whites is nothing smaller than a nightmare. But, if you have had missed one, relax, dental implants Sydney are the closest replacement to natural teeth. They help replace a single tooth, a few missing ones or even a whole set of missing teeth.
Dental Implants
A dental implant is a medical grade titanium screw that is placed into the jawbone surgically. This screw forms the foundation for your custom-designed replacement teeth. Dental implants are designed to be a permanent addition to your mouth. They are now the current standard to replace your missing teeth and charm. They are designed to restore the function, health and balance your oral cavity.
Should I get Bone Grafting?
If you have lost a tooth that has gone a while missing, the jawbone holding it will start to deteriorate. To get teeth implants Sydney, your bone should be dense enough to hold the titanium screw. If your jaw bone is not thick enough to accommodate the implant, your dentist will usually suggest rebuilding the bone you have lost with bone grafting.
Bone grafting material used is a natural substitute. The graft will be placed carefully by your dentist in the area where your dental implant should be fixed. The ultimate aim of bone grafting for dental implant procedure is to ensure your implant last longer becoming a permanently healthy and functional part of your mouth.
What is the Process Involved in Getting Dental Implants Sydney?
Having a dental implant fixed generally involves two visits to the dentist. He will take measurements of your crown and fix the implant to your jawbone through a minor surgical procedure in the first visit. The procedure is painless as you will be admitted with anaesthesia before starting the procedure. On the subsequent visit, after your implant heels, the dentist will fix the tailor-made crown on your implant, making sure they look just like your other adjacent natural teeth.
How long do Dental Implants Last?
The dental implants are designed to last for your life. The surgical placement of your implant should be done very carefully. Placing it accurately within a healthy bone positioning them at the proper depth inside the jawbone will keep them protected for a very long time.
If you don't have a healthy jawbone, as discussed your dentist will suggest bone grafting to help maximise the success of your dental implant.
Your general and oral health is also a key factor to keep your implant healthy for the lifetime.
Keeping your gums and teeth clean with regular brushing, flossing and visiting the dentist for regular check up will help you smile healthy and confidently for a lifetime.
Don't suffer anymore with that gap in your mouth. Have cheap dental implants Sydney and live a healthy happy life!