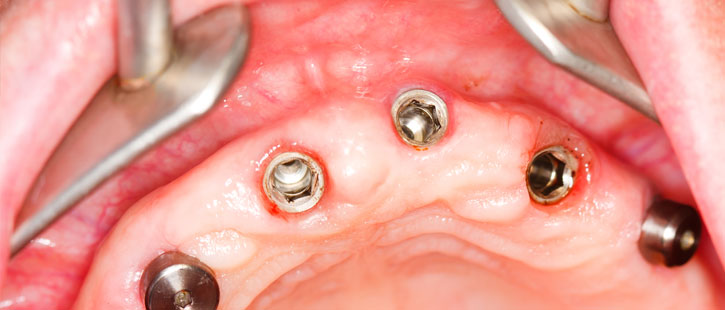 Dental implants are an artificial tooth that are surgically positioned into the jawbone to prevent bone loss and associated problems. If you find one or more missing teeth in your mouth, dental implant in Sydney provide you a wonderful treatment option to replace the complete structure of your tooth above or below the gum line. This process is very important because without any replacement for the missing tooth, you will begin to experience the bone loss in your jaw which may lead to many problems in the future.
As dental implant is an important and sensitive surgical procedure, you need to consult with the skilled and experienced implant dentist for the best possible outcome. Here are 3 common mistakes that you should avoid by choosing an experienced dentist for your dental implant surgery…
Mistake #1
Unaware of the Preferred Dentist
Remember, you will get for what you pay…
While planning for the dental implants in Sydney, the first thing to avoid is looking for clinic which is close to your home, having low prices and for immediate availability. Instead, verify the dentist and his/her staff whether they are properly trained and should they have capability to provide superior preventative dental care.
Here are some reasonable questions to verify…
Is the dentist has license in your state?
How much experience do they have and can you get referrals and testimonials from current patients?
Whether the entire dental team, including assistants and hygienists have proper training, licenses and accreditations?
Can you expect a prompt response or attention from the front office receptionist and will they treat everyone with respect?
Does the entire team including the dentist have good communication skills?
Mistake #2
Poor Quality Implants & Improper placing
Not every dentist can be suitable for dental implants surgery. Fortunately, an inexperienced dentist may not sure about the proper metal used for dental implants. So, there is a high chance to use poor quality implants which are less expensive, they could cause complications. They may also look unpleasant if the metal implant peg shows through the implant crown. To deliver the best fit, long life, and biocompatibility, the dental implants must be made to exacting standards.
Also, the common mistakes that involve while dental implant surgery are placing the implant in areas where there is a lack of sufficient bone density,  doing so they come into contact with the nerve in the lower jaw or in the upper jaw. These mistakes can be easily avoided by using an experienced and trained dentist.
Mistake #3
Not Allowing Enough Healing Time
Dental implant needs a sufficient time for healing to form a strong bond with your jawbone. Placing the permanent implant crowns on the implant pegs too early can interfere with the healing process and may increase the risk of implant failure.
You can avoid these kinds of failures by selecting the expert dental specialist. Careful implantation of the metal dental implant is must. Hope you find this information useful to avoid the dental implant mistakes.