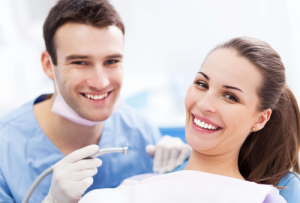 On our website and blogs, we have thoroughly explained more about the cost of dental implants in Sydney, how to choose the right dental implant specialist and more. And in this blog, we are now going to discuss the list of soft and healthy foods you can intake after undergoing dental implant procedure.
First 24 Hours
For the first 24hrs after your surgery, your jaw will need some break. Therefore, smoothies, jelly/puddings, and cold veg soups will be the most beneficial for your healing process. It is extremely important to refrain from using a straw, as the sucking cause excess strain, which ultimately can delay the healing process.
Next Few Weeks
Over the next few weeks, you will start easing into enjoying soft solid foods again. Below are some soft diet suggestions and recipes you can try at home to make your soft diet more enjoyable.
Easy Fruit Smoothie:
Ingredients:
1 can of Mandarin Oranges (including syrup)
2 frozen bananas, peeled & sliced
2 cups frozen strawberries
1 1/2 cups milk
Directions:
Add all ingredients listed above to the blender. And blend on low speed for 30 seconds. Then blend on high speed for 1 minute. Easy Fruit Smoothie is ready to serve!
Baked Cod:
Ingredients:
1 1/2 lbs. cod fillet (fresh or frozen)
1-2 tbsp. butter
Salt & pepper
4 tomatoes, sliced
2 c. Swiss cheese
Directions:
Remove skin and bones and dry with paper towel. Preheat oven to 375 degrees. Melt butter in baking dish. Place fish topped with tomato slices. Sprinkle with cheese and pour cream over all. Bake 25 minutes or until fish flakes.
Country Baked Apples
Ingredients:
4 c. sliced apples
1 c. sugar
3/4 c. flour
1 stick butter
1/2 c. water
Pinch of salt
Dash of cinnamon
Directions:
Place apples in baking dish 9×13. Mix sugar, flour and butter until crumbly; sprinkle over apples. Add water, salt and cinnamon. Bake at 350 degrees until done and slightly brown.
Sweet Potato Souffle
Ingredients:
1 Can sweet potatoes, cooked and mashed
1 tbsp. soft diet butter
1/3 c. hot skim milk
2 tsp. grated lemon rind
1/2 tsp. salt Pepper, as desired
2 egg whites, stiffly beaten
Directions:
Add hot milk and butter to sweet potatoes and beat until fluffy. Add lemon rind, salt and pepper. Fold in stiffly beaten egg whites. Bake in greased casserole at 400 degrees for 35 minutes. Yield: 4 servings; 90 calories each.
Learn More about Recovering from Oral Surgery
We hope that these recipes help! We sincerely want you to heal as quickly as possible while maintaining a healthy lifestyle and yummy diet! For more information about dental implant and what you can do to improve your recovery time and recovery experience following oral surgery, it's important that you contact our affordable dental implant provider in Sydney today!